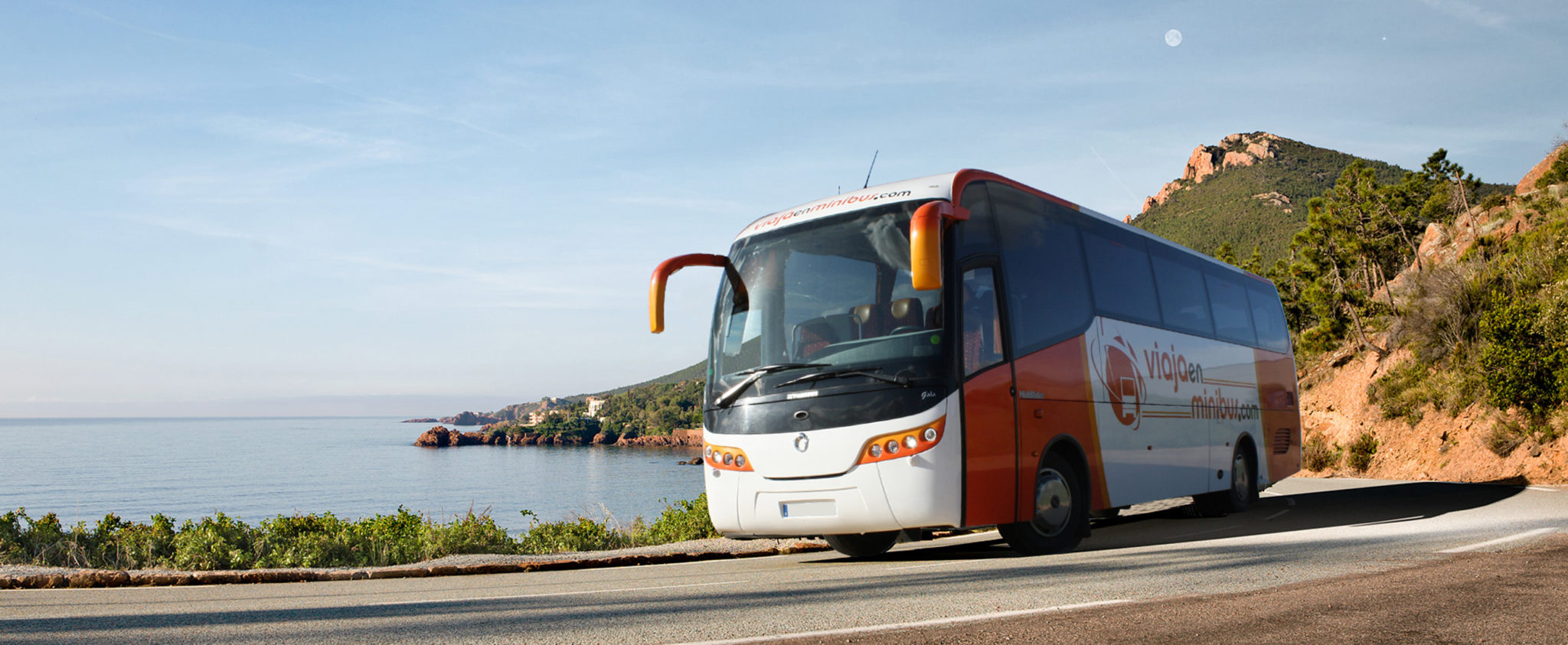 We travel in style, safely and comfortably in our luxurious Blading Camp Bus. 100% professionally licensed and insured with 20 years experience driving buses.
We're in good hands.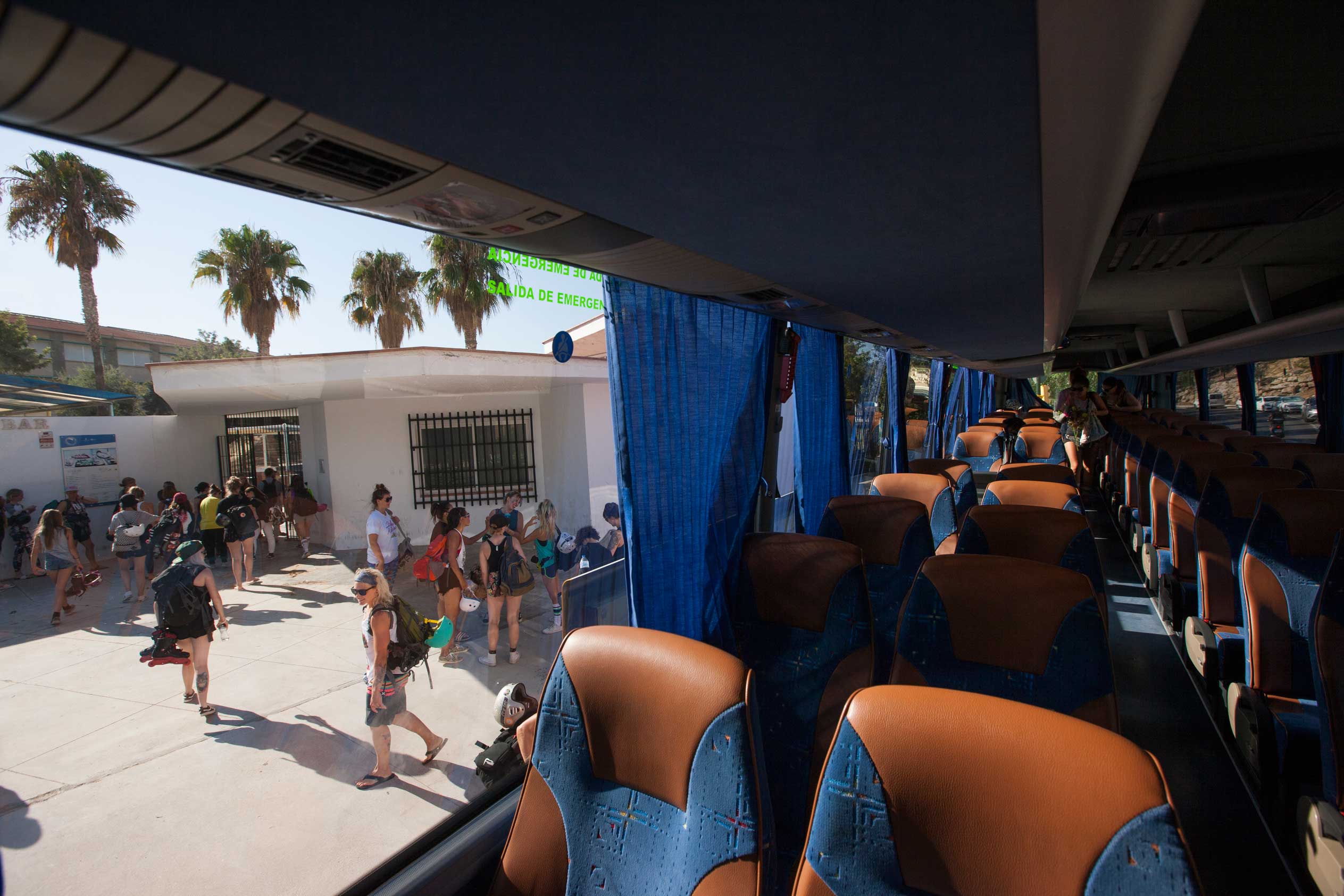 The driver is personally selected by us. Paco. He's the same driver we've had for the past 6 years. He's very cool.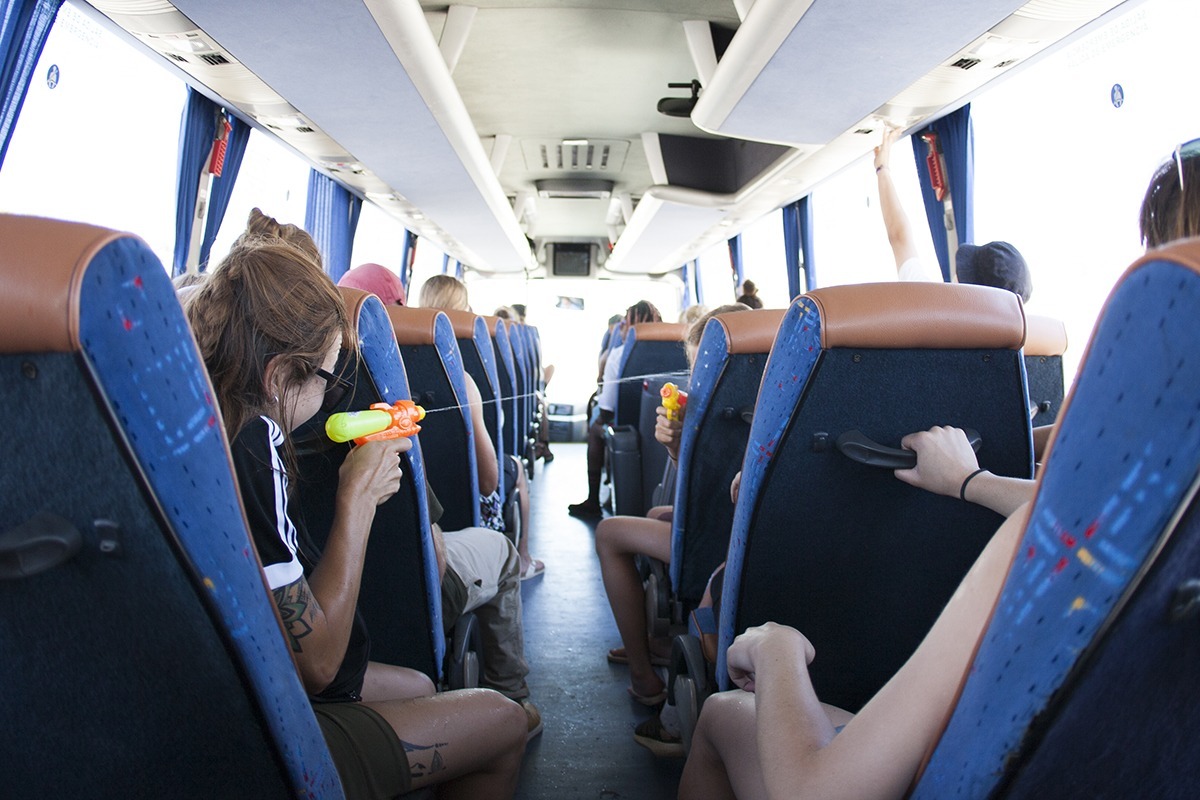 The bus is very well maintained, almost brand new. It comes loaded with USB ports in the seats, ice cold AC, WiFi (sometimes, depends when were not in the mountains) We also have choose to take a larger bus for this year to add extra space for the campers while traveling in between spots.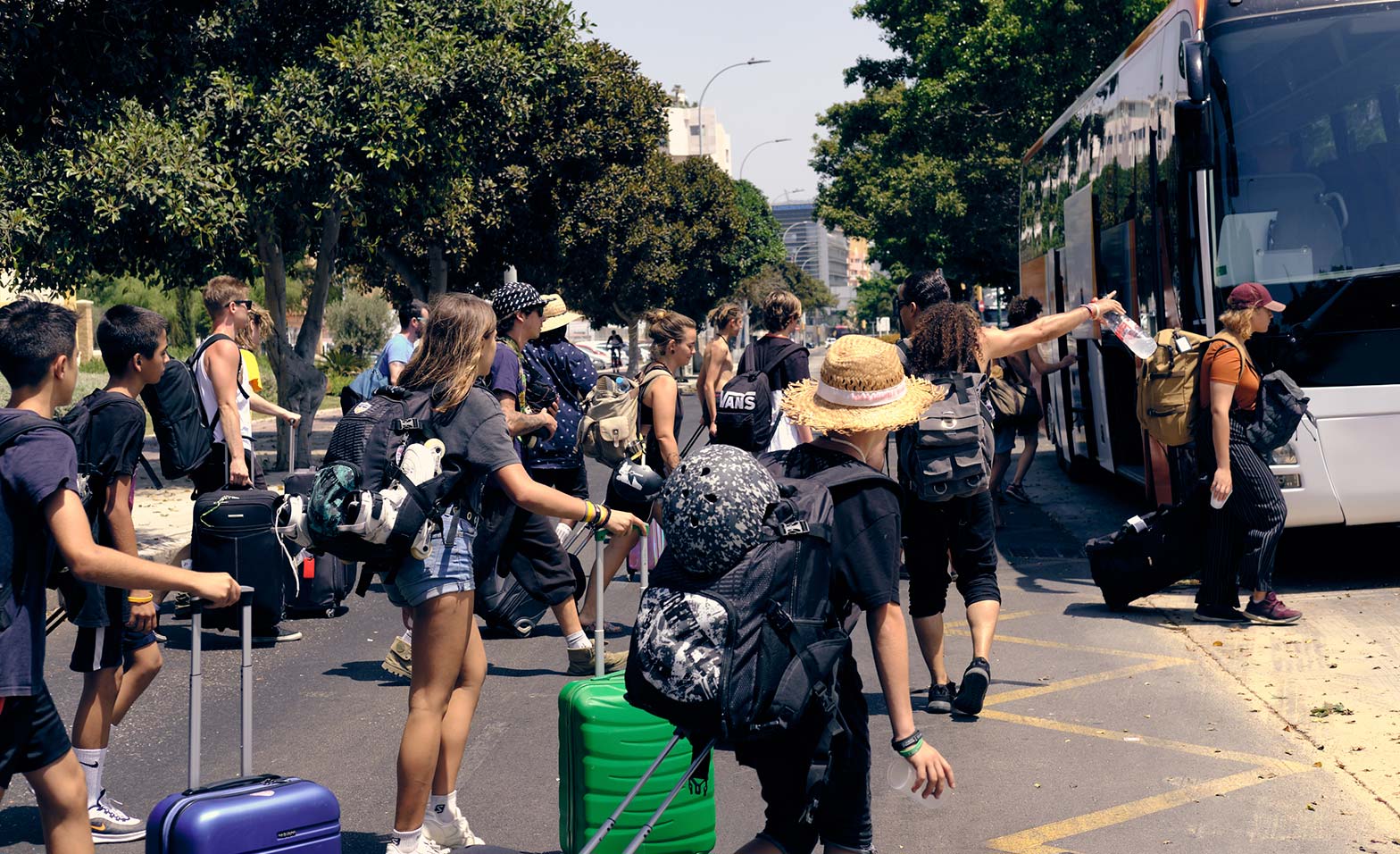 The bus is thoroughly cleaned and sanitized after each and everyday to ensure its cleanliness.