Blading Camp Community Project Initiated: Never forget your roots. Because of our community the camps have be a success. Our mission is to cultivate and build community in our sport. To provide a safe and comfortable space for riders to flourish into their true self.
Today, we had a great surprise. A guy named Deniz sent us 100€ to support Blading Camp. "I love your project but I can't come this year. Take this money and give it to someone who needs it to help them come and live the dream." From this beautiful gesture it sparked the creation of the Blading Camp Tip Jar to help the people with low or no income at all live the Experience of Blading Camp.

The project since has grown and we've given more than 2,400 euros in donations helping riders with their flights and travel fees from countries like Poland, Czech Republic, Peru and Spain. We also donate a free place at camp to the Spanish Inline skating League Champion Under 14 category.
We are very proud to announce that the project is now expanding in collaboration with THEM SKATES, and Jon Julions' CommUnitE Project. "A MONTHLY percentage of @themskates Communit-E sales distributed to the skating community's local events, organizations, skate scenes."
2021 CommunitE Initiative was super successful! We were able to bring 7 riders from Scotland, Poland, Spain, UK and Scotland to Camp this past year! And it was all thanks to the community project!
2022 Campaign was incredible with over 1,000 euros raised! We divided this money between 5 kids. 3 from UK and 2 from Poland to help with flights and travel fees. Thank you to our entire community.
April 2023 – Campaign Initiated for this year. Let's go!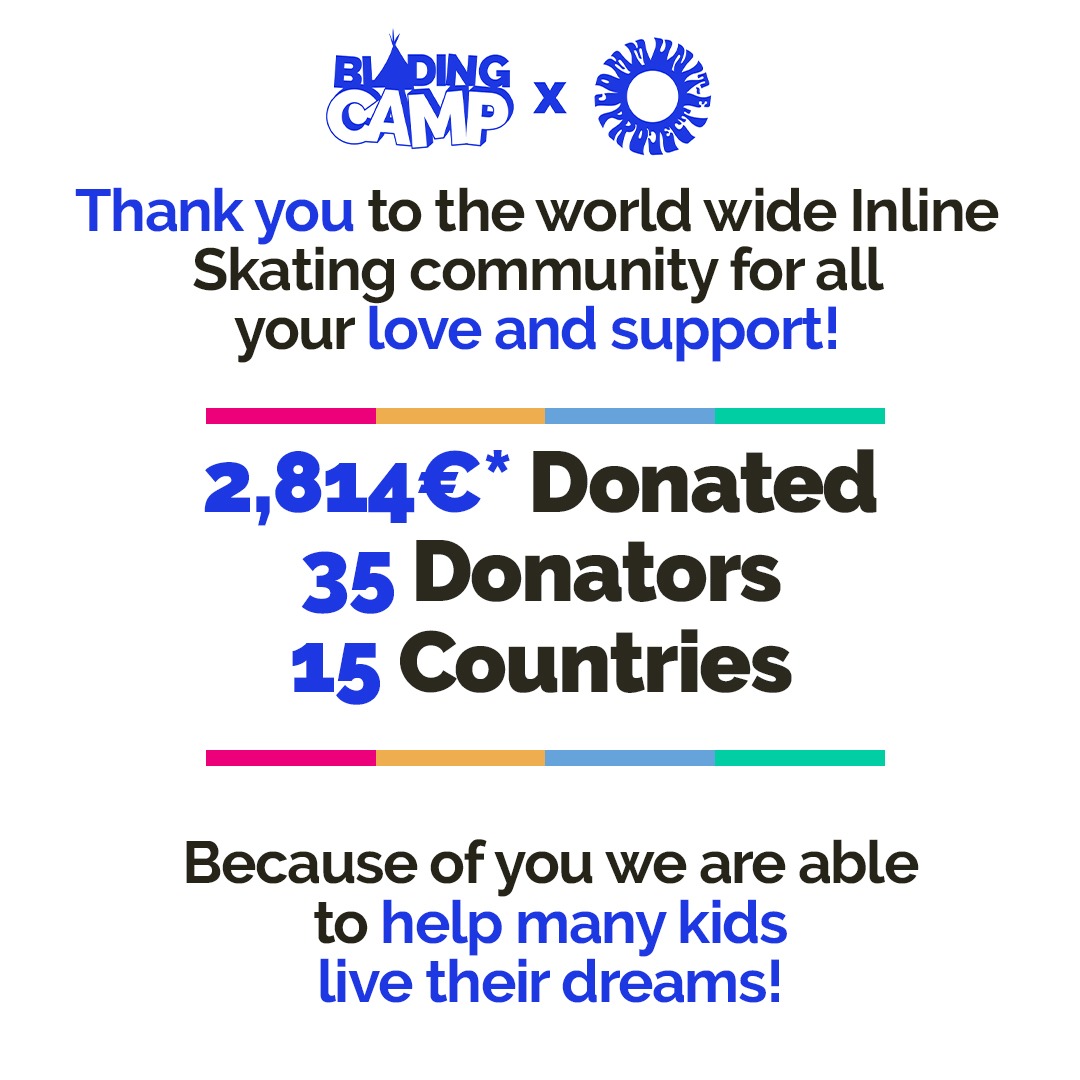 How does it work?
There´s two roles on this project the Donator and the Sponsored Camper:
Donator: Donates the quantity they wish to help.
Sponsored Camper: Will receive the money needed to buy their flights/travel costs and pay for the camp.

Want to become a
Donator

?

It's simple, donate any amount you feel comfortable giving. Your donation will help riders and families from all over the world who cannot afford it. We will announce where your money is going. 100% crystal clear through the entire process! The quantity is not important just the action!
Want to become a

Sponsored Camper?

 
We want to know who you are! What's your story with inline skating? Where are you from? Why should you be one of the sponsored campers to join us for free!?
*Please remember this is for families and riders who truly cannot afford to join us, please respect this.
**Our coaches and staff will be selecting the riders who will be joining us this year!