2021 Dates and Open Registration in October!
Back and better than ever!
Year 4 and we couldn't be more happy with the results of each year! Welcome to your home away from home.
We are a multi-cultural, multi-lingual, Adventure Skate Academy, with an emphasis on creating an expanding community of conscious skaters while teaching expert skating techniques and practices to sustain a healthy future for all. An ecological camp where we live in nature, recycle and compost all the trash we make while using only 'locally sourced Ecological food'. A residential camp where we live together for 6 days with the best Pro's in the industry! Over 350 happy riders of all ages, skills, styles and backgrounds, from over 30 countries have spoken,
"I've attended every year of Blading Camp, and it's truly the best experience… and each year just gets better and better." Lewis – 26 – England 
Where is it?
Málaga, Spain



Beautifully situated in Andalucía, tucked away nicely in the South of Spain. Málaga is a skaters paradise. We've got so many cool skate parks, cities routes, beaches and outdoor adventures all in a very close proximity.



We make it all so easy!

What's
included?
Everything!


Blading Camp is an evolving community which means each year we improve and become more in alignment with our philosophy and principals.  Our Camp locations are always surrounded by nature, with super comfy beds fully equipped with everything you will need, a giant swimming pool, lots of space for our activities, workshops, practice rails, and our incredible chefs preparing all your Traditional Spanish meals with only Ecological Products each and everyday

Clean Comfy beds

Giant swimming Pool
Huge Shared Common Room
Cinema Room

Outdoor YOGA Space
Practice Grind Rails
A Garden where our veggies will come from!  
Yes,
yes,
all of this
is for you.
Welcome to the
2

0

2

0

Blading Camp!



Have you ever dreamed of going on a Big Skate Tour? Now is your chance! It doesn't matter if you've been skating your whole life professionally or if you've just started skating, Blading Camp is for you! We all travel together in style in one big bus that is equipped with ice cold air condition, big, comfy seats with USB chargers, and WiFi to comfortably get from place to place. Together, with riders from all over the world, we'll maneuver in and out of each uniquely different city, arriving to all the great skate parks and breathtaking daily activities. You ready?

"Everything was so well organized! I only had to worry about packing my bag and skates for the day" – Sifra – 24 – Netherlands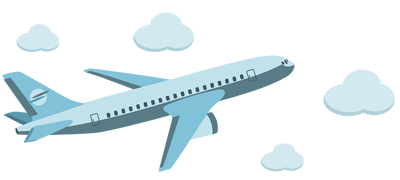 Also, included for our riders under 18 years old is our legendary airport service where we pick you up and drop you off at the airport!
All you have to do is tell us when your landing!
#SeeYouAtTheAirport


Every day is loaded with adventures, activities and skating! We'll be taking adventures around Málaga such as the famous Ancient city of Granada where we will visit the breathtaking Alhambra Castle, tour the beautiful small Spanish streets and shops, and top it all off with a huge skate park. We'll trek high in the Andalusian mountains to the Ancient Megalithic Ruins of El Torcal. We have lots of chill time on many beaches oh and yes, we've got umbrellas to make shade. We'll tour loads of cities on skates like the famous Marbella. As well, Fuegirola, Antequera, San Pedro and Benalmádena! Visit Lake Ardales that is one of the most beautiful, freshwater lakes in Spain. The surrounding views are impressive with cliffs and mountains all around the turquoise blue water that is so clean you can drink from it. We wake up early to enjoy the day to the fullest and arrive home just in time for dinner! Our days our packet with lots of skating and activities…From sunrise to sunset!
Are you prepared for 6 days of skating the best places on the planet with a crew of superheros?
"My son came back a better person, the staff blew my mind, they were an example to young children by being real, responsible and very positive." Sara – Mom – Netherlands


Have a special diet? Vegan or Veggie? No problem! How ever you like your food, we'll prepare it perfectly. We have a 5 Star, professional Spanish chefs cooking all your meals, breakfast, lunch and dinner including some of the Traditional Spanish dishes, like Tortillas, Empanadas and Paellas. We understand that skating all day in this heat takes lots of energy so we make sure the plate portions are huge to keep you powered up all day. All food is biologically sourced from Málaga which means your guaranteed the highest quality of food prepared specifically for athletes. The Spanish sun is strong and we keep fresh, cold water, snacks and fruits with us everywhere we go! Rest assured, whatever you need, we've got you covered!
"My son has attended camp two years in a row… I love how they incorporate healthy eating and new experiences for children and young people such as yoga. They are a conscientious group…" Lyn – Mom – Scotland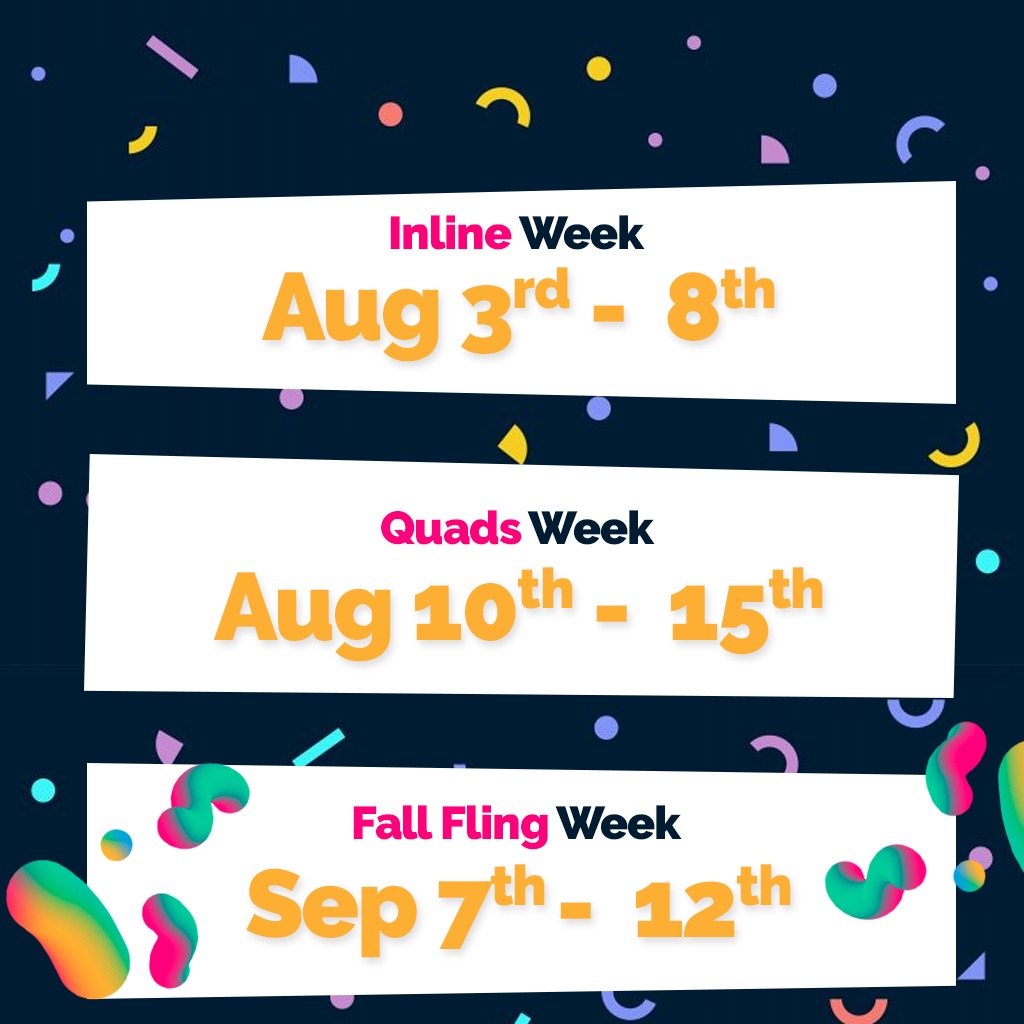 1-on-1 lessons

from your favorite Pros
#highclassskateclass #byskatersforskaters


Practice Rails Sessions

We've got 2 Practice Rails this year and we'll be making different sessions at the Blade Camp House!
Remember, practice makes perfect! 

Daily Yoga Class

We offer daily Yoga/Stretching classes to warm up and keep your bodies prepared for the long day of skating!
We're Pro's at this!
#bladingcampyoga

 Who's
Coaching?
Blading Week 2 Mixed boy/girl – August 3rd – 8th:  Mery Munoz & Joe Atkinson.

Quads Week Mixed boy/girl – August 10th -15th:  We have confirmed the legendary Bomba Hache and Barbie Patin with the chance of more super heroes to be confirmed with time!
Sign up quickly if you wish to spend your summer shredding in the beautiful sun of Málaga, visiting up too 8+ different skate parks and pump tracks, as well as many breathtaking adventures living and learning with different skaters and Pros from all over the world!
Limited Space Available
#lucky20
Join the
#BladingCampFamily

- our awesome staff -
Meet the family
For more Views, and Info Download our Dossier!

The Original
Blading Camp:

Official After Video
Mind the gap
Blading Camp 2018:

The Official After-Camp Video (Aug)

Mind the gap
Blading Camp 2018:

July 23rd – 28th

Mind the gap
Blading Camp 2019:
Bladies Camp Documentary
Mind the gap
Blading Camp 2019 :

Summer Camp In Spain by Nils
Mind the gap

If you have any questions, please do not hesitate to contact us :
info@bladingcamp.com
+34

681 638 057

(Juan)


+34 610 662 955

(Josh) 

6 Days

 

100%
One All-Inclusive price
679€
Reserve your place now for only 200€ and pay the rest later!

What do you get?
Absolutely Everything!
– All Accommodations at our Camp House with all the goodies!
– All Daily Transportation costs in our Blade Bus including our awesome airport service (under 18) where we pick you up and drop you off at the airport!
– All Meals, Breakfast, Lunch, Dinner and Snacks: ALL ECOLOGICAL: Prepared by A 5 Star Chef. All Special diets Available
– All Daily Skate Park Entrance fees
– All Daily Activities costs covered like Ardales Lake, The Ruins of El Torcal and Granada City Tour
*You only need to bring a little bit of money if you wish to buy souvenirs!
**Any questions or doubts please contact us!

Hope your one of the
#lucky20
See you in Malaga!!

Contact Us
Drop us a line