As most of the kids are returning back to school, summer turns into fall and we hit the empty skate parks, plazas and cities to ride some of the coolest locations in the south of Spain. The Fall Fling follows all the same details and routes as other camp weeks.

Open Registration 20 Quads & 20 Inline!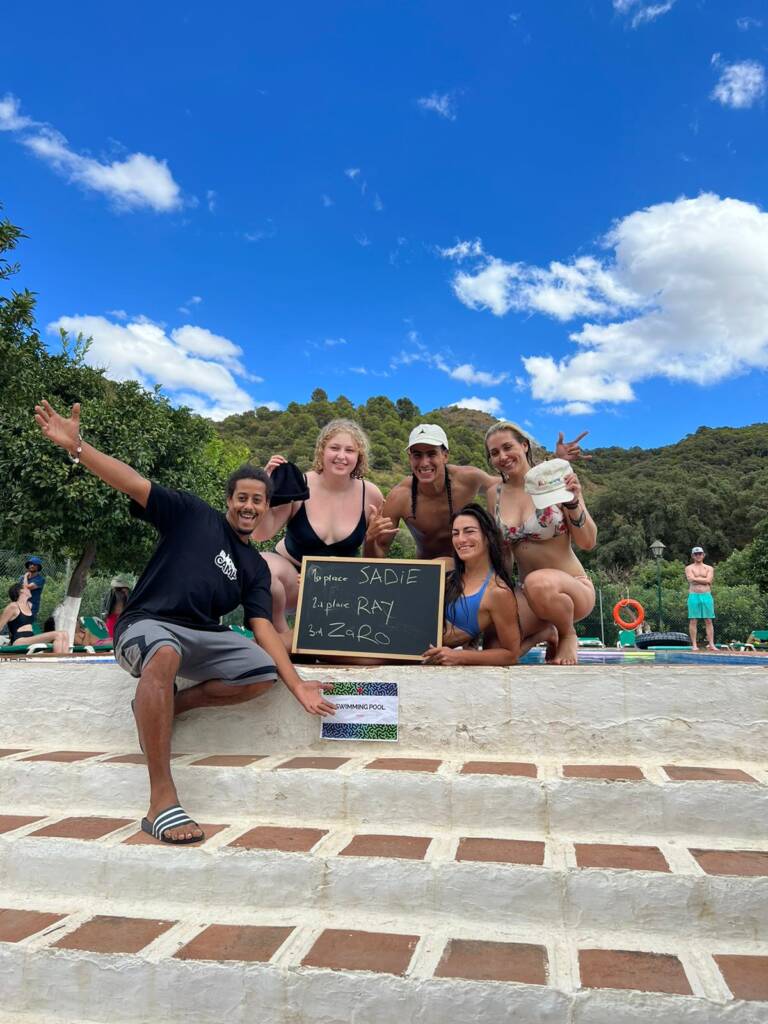 All food, daily lessons, daily entrance and activities fees, are all included in your 6 days.
What do you get?
Absolutely Everything!
All transportation in our camp bus
Accommodations 6 days / 5 nights
Daily activities fees
Daily entrances to skate parks fees
All daily snacks & all delicious meals
Friday Night Disco Party
Daily Morning Routine Warm Ups
All Workshops
All lessons at each of the 8 skate parks
Blading Camp Welcome Pack
All you have to do is wake up and get on the bus. Easy!

The 2 new skate parks added for 2023. Both Parks are great new additions for us. Pizarra. A super smooth skate park with a bowl and street plaza. And El Ricon de la Victoria, with a newly built wooden mini ramp a great bowl area and a big smooth street plaza with lots of shred.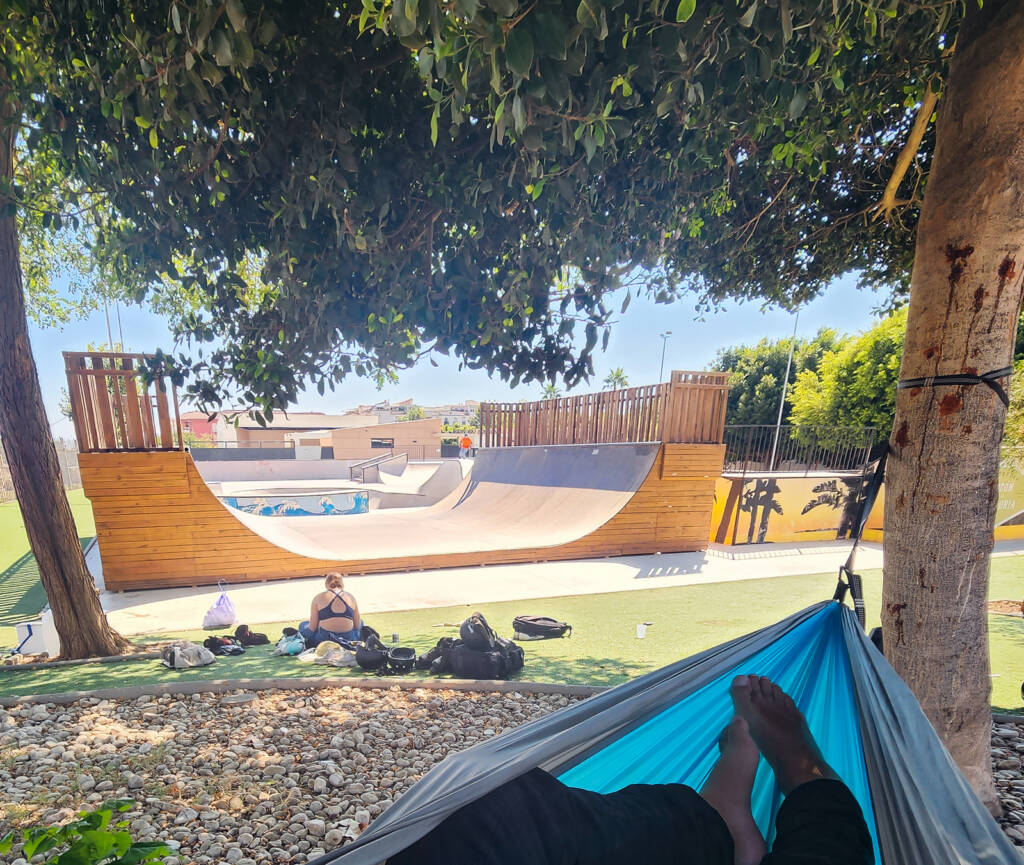 You'll find something for every style of skating here from Urban Freestyle, to trick skating, jumping and grinding, and ramp skating or bowl skating, to dancing, to slalom. Whatever the vibe, you'll find your tribe here at camp!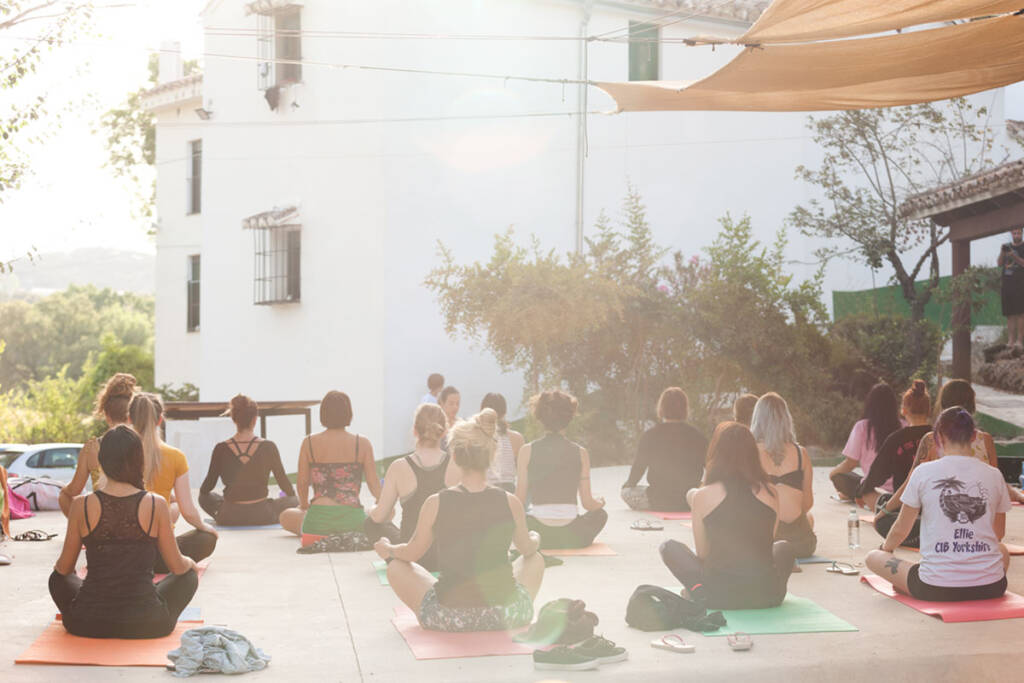 We'll make some pit stops to look around at some sites along the Andalucían Coast.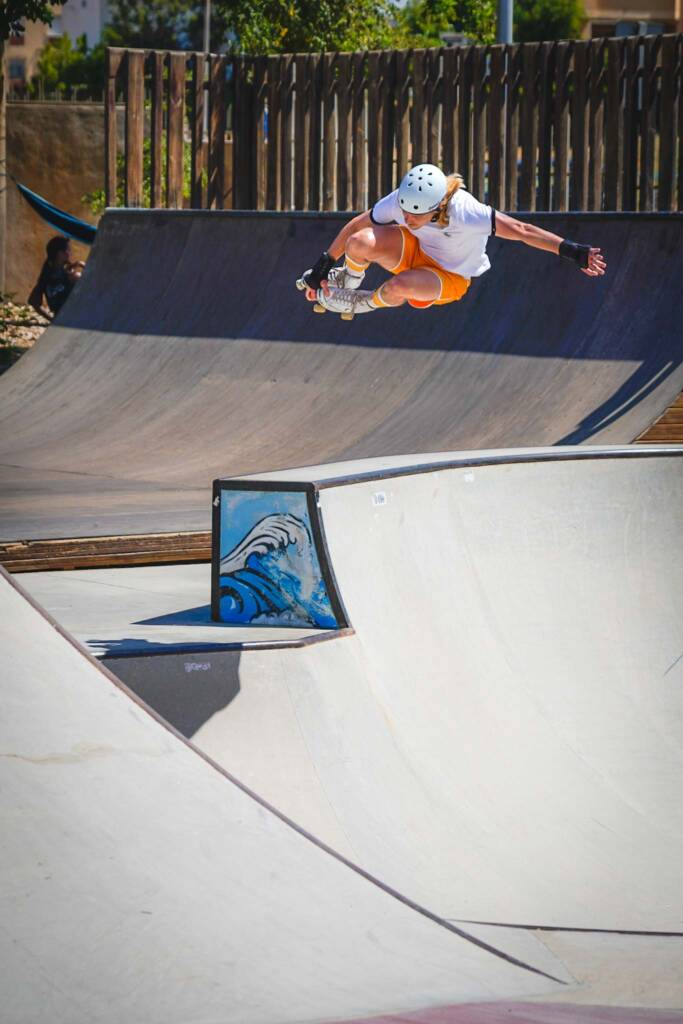 When you need a little extra help to land that technical trick, we're here to help you get it!
We've got our camp bus for all our traveling needs! The bus comes loaded with fresh AC, USB chargers and comfy chairs to keep you refreshed and ready to roll in between all the parks and natural adventures! Be sure to bring your speakers cause the bus is a lot of fun!
Water guns allowed!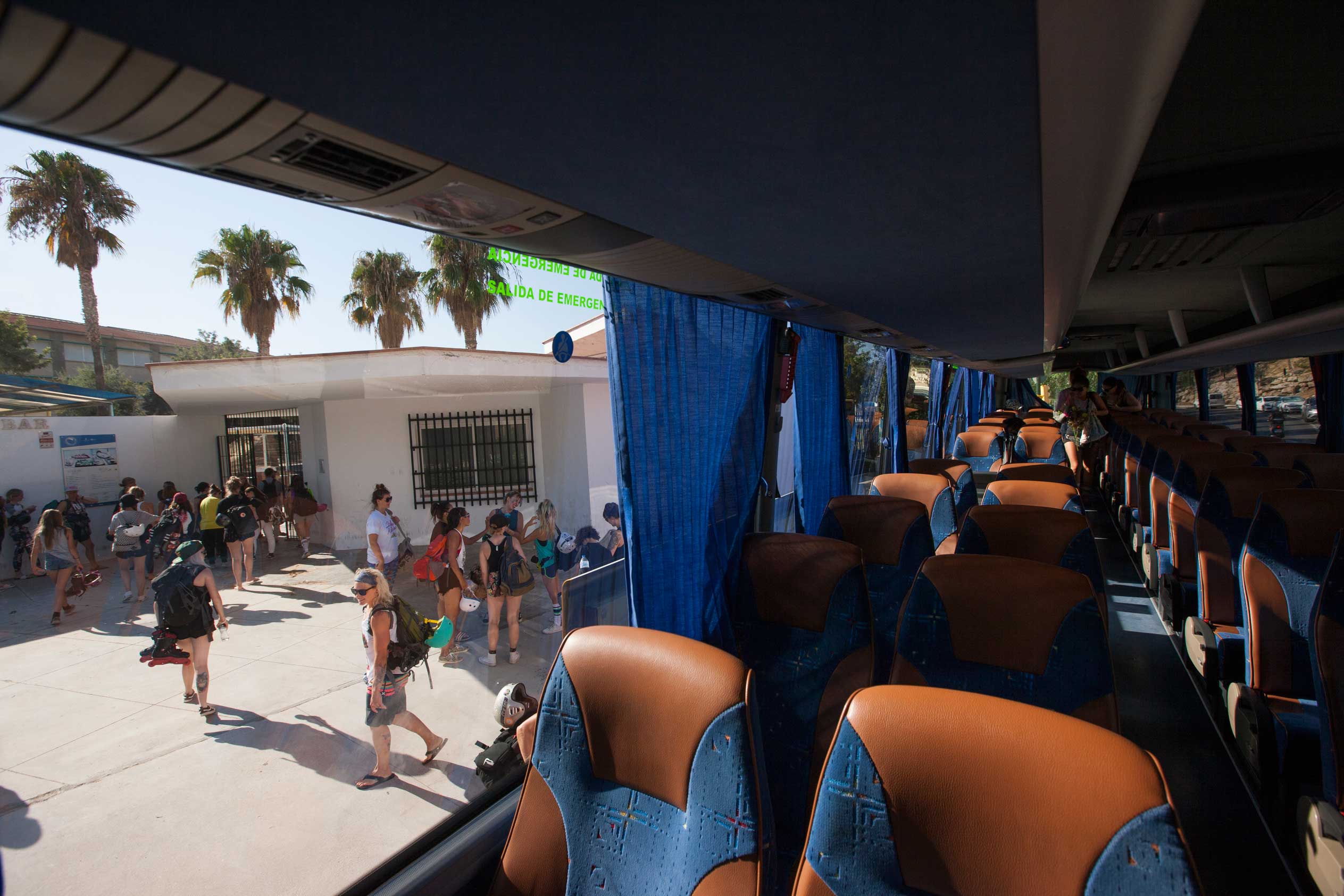 As always, there will be 1 on 1 lessons provided daily by the Pros. Along with group activities, skate games, daily warm up lessons and practice rail sessions! Come with and idea or some tricks that you'd like to improve on and well make sure you'll get the help your looking for.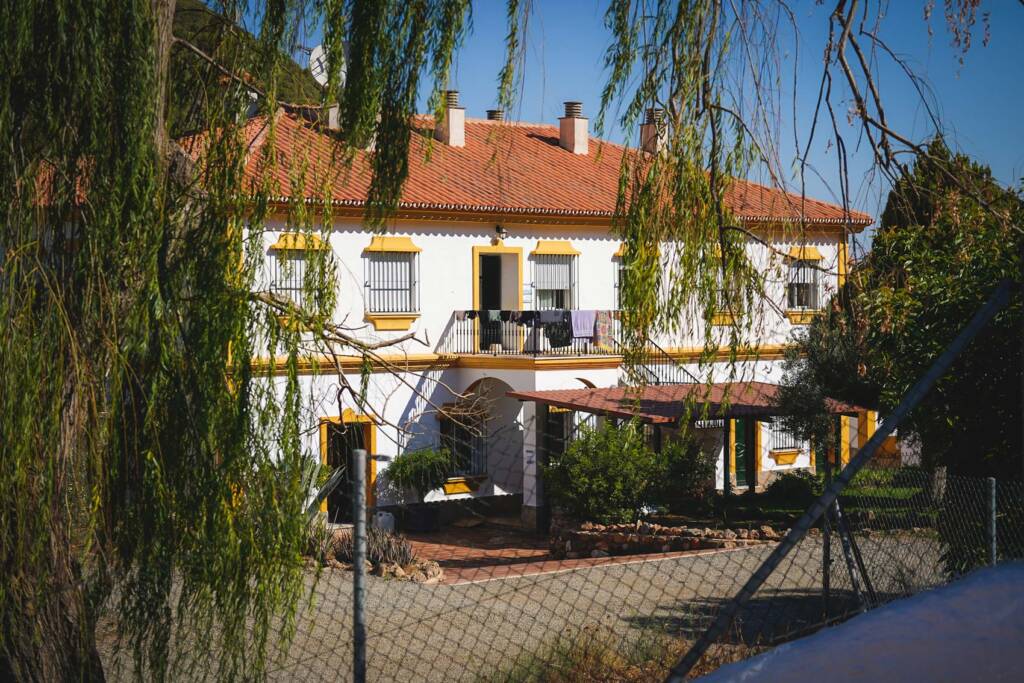 We will be in staying just north of Málaga in gorgeous traditional spanish house, surrounded by nature just for us! We will be staying in shared rooms 4 per person with some rooms large enough for up to 6! Each room has its own private bathroom inside. Coming with friends and what to say together? Just ask when you register!

We have prepared everything so you just have to arrive and drop you bags, we take care of the rest ready for you to make yourself at home when you arrive.


All our meals are prepared by a professional chef specially designed for athletes and to your dietary preference! Vegan or Vegetarian? All is easy and delicious with our traditional Spanish meals made fresh each day with produce sourced locally.
When you register just select your diet.  #thinkgreen #bethechange #supportlocal
We're going to strengthen our bodies' natural immune system by exercising each and every day under the beautiful Spanish sun.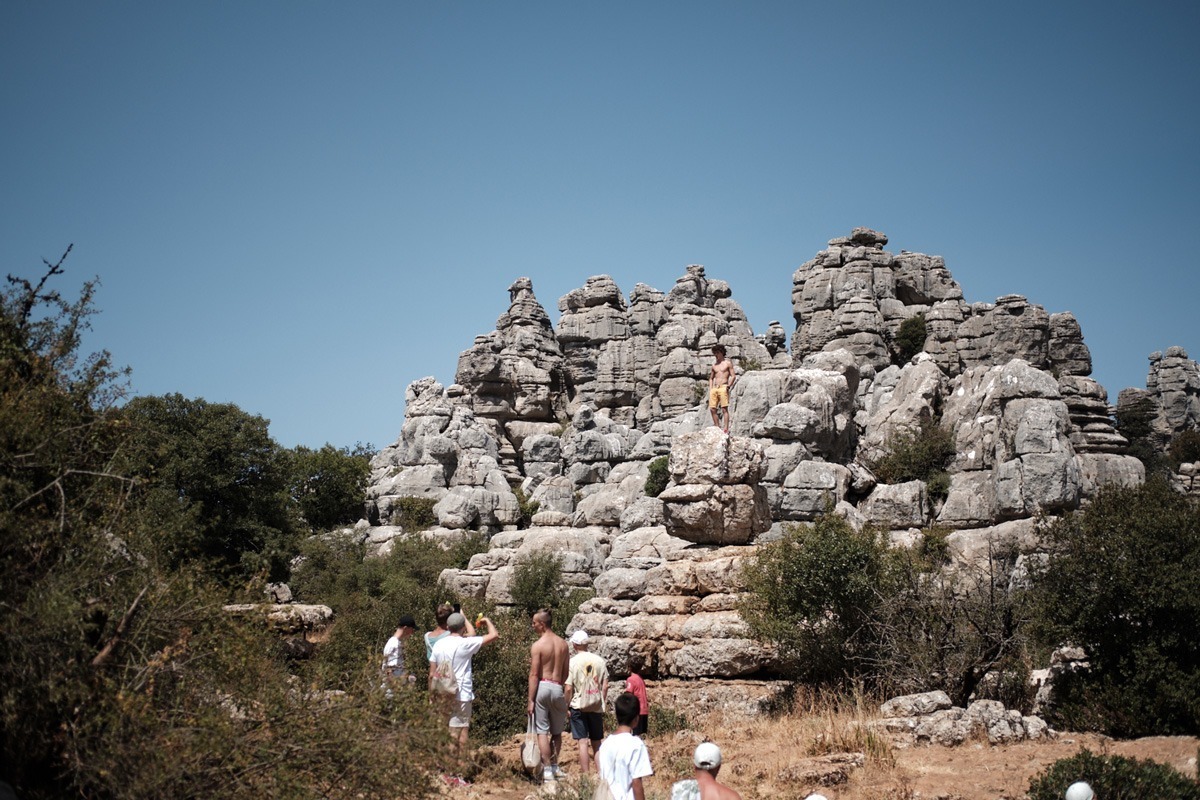 Invite some friends and come together!

Drinking lots of water and eating fruits and veggies we'll super charge us to handle the 6 days of skate parks, city skates, beaches, adventures, and lakes.
We have healthy snacks and fresh fruit and water on us at all times!