Mery Muñoz
Montre Livingston
Nils Jansons

Thursday February 9th 2023, the Winterclash skate park is all yours! Join Mery Munoz, Nils Jansons and Montre Livingston for Flight School – A Winterclash Training Camp. Have you ever wished you could have more time before the event to plan your run? To find that great transfer that could help you score higher in your run? Want to learn the in's and out's of contests? The rules, the scoring system and how you could do better? Or how to use the skate park in the best possible way? Maybe you just wanna have some One on One private lessons with some of your favorite professionals in the game? Well now is your chance! Flight School is specifically tailored to help and motivate young guns and Amateurs who will be competing the next day in Winterclash.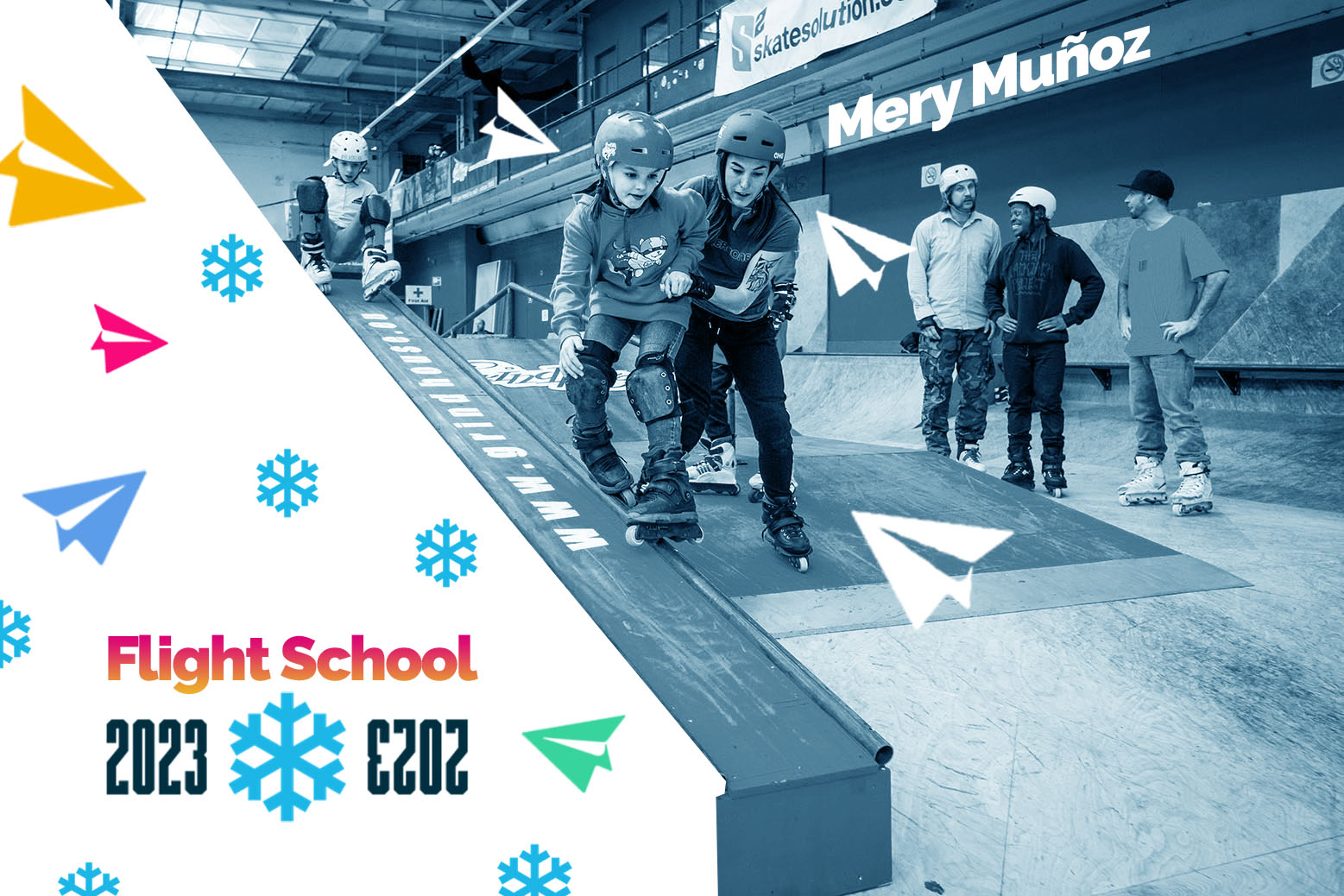 It's been a few years since we've had the chance to get back together. It's with great pleasure we announce that Flight School is coming back to Winterclash. This is a family event with many of the activities done together in groups. There will be times we divided and separated into smaller groups to focus more on the individual training needs! We will be learning on a variety of obstacles, from small rails to big ramps and everything in between. On top of that, we have the pleasure of being able to skate all the freshly built obstacles for Winterclash 2023!
What more could you ask for?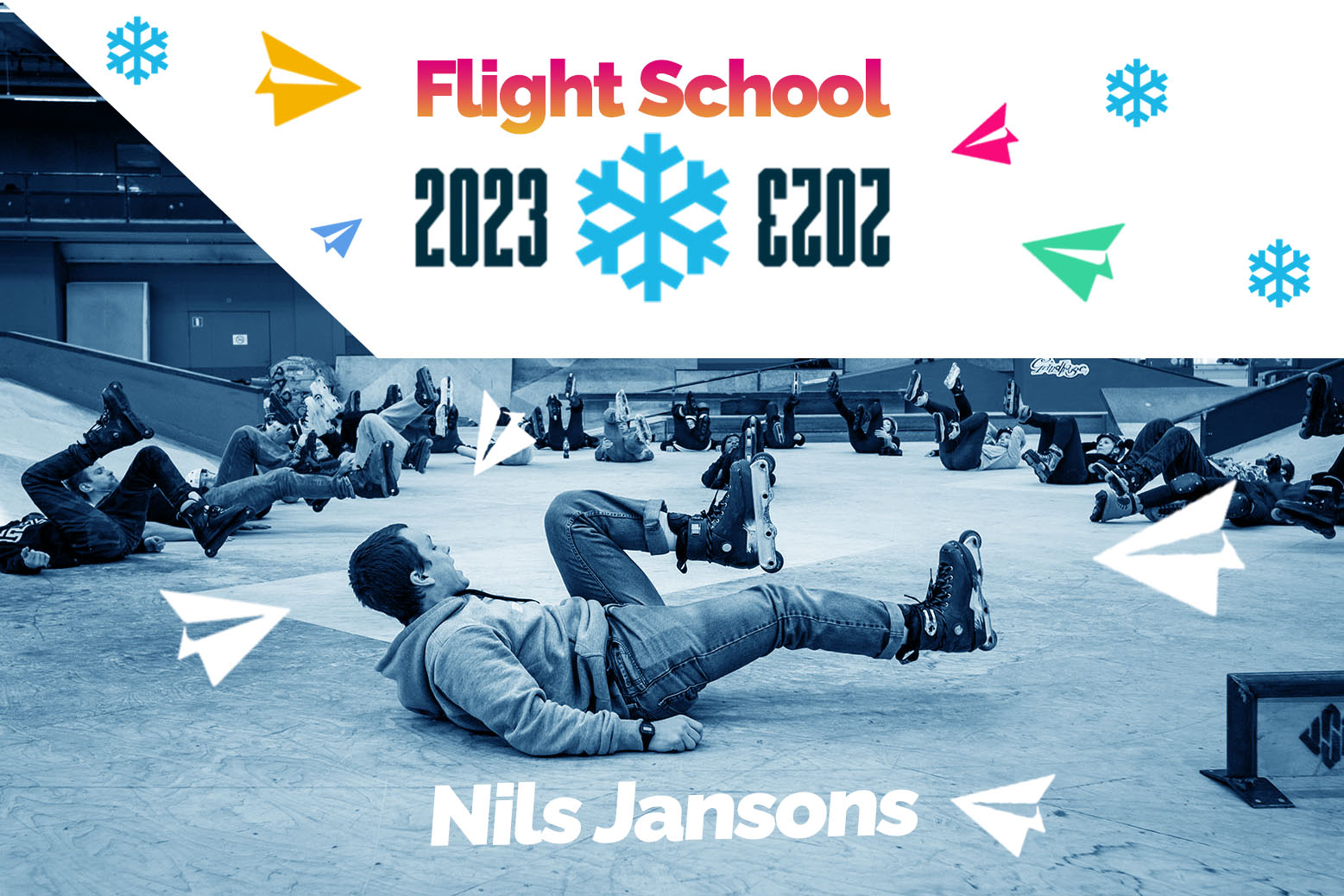 It's the 5th year anniversary of the Blading Camp x Winterclash. Come and join us for an unforgettable day of learning, laughing and lots of fun with the best people on the planet. And pick up some serious skate techniques and tips along the way from the champions themselves.

Introduction
Warm up w/ Nils
Spot Check
Contest Preparation / Tactics
Healthy Living Class / Break
Ground and Pound
Balance Challenge
Let's Kick it
Flight School
Free Skate Time
and More…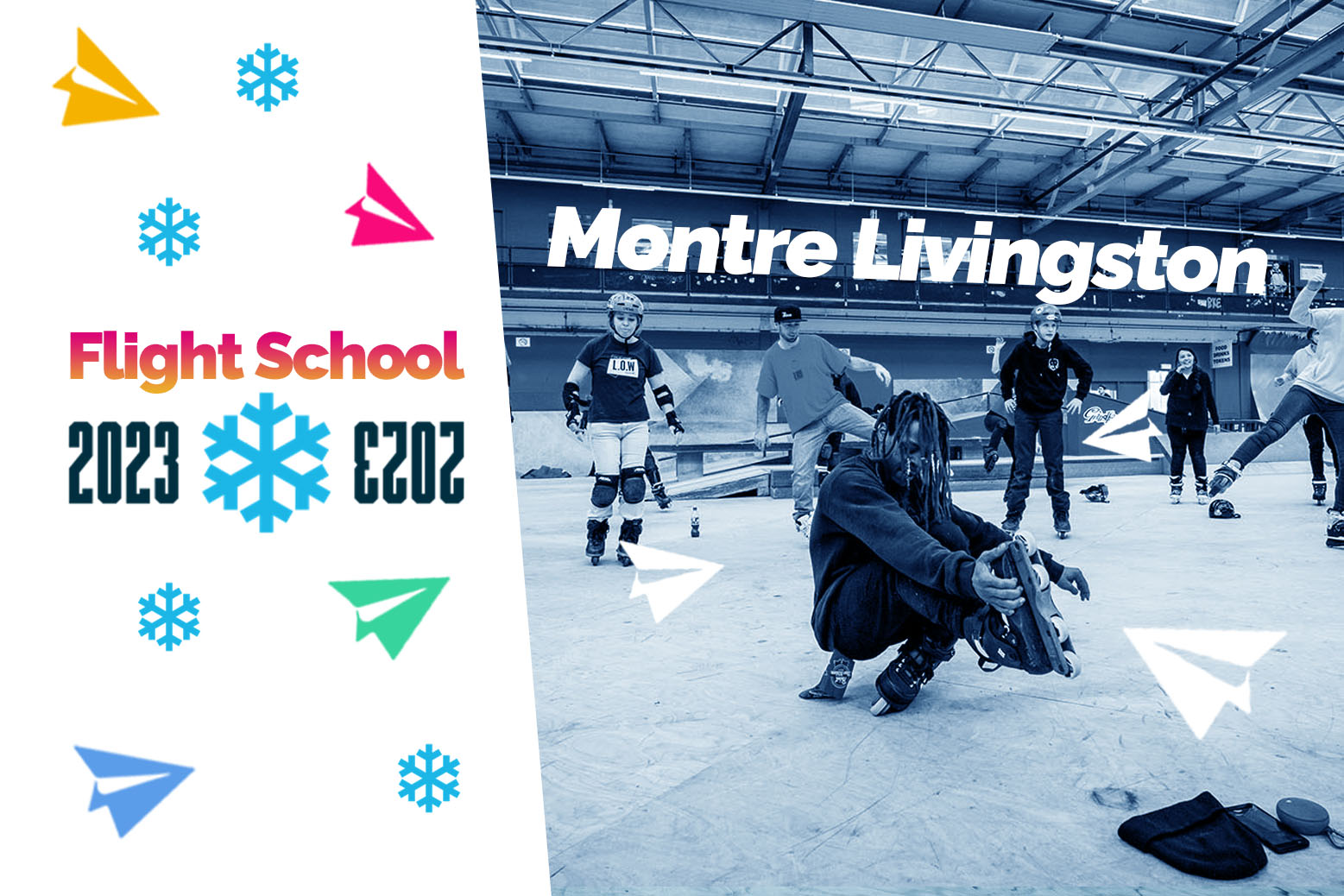 THIS IS NOT AN OPEN EVENT. YOU MUST REGISTER ONLINE


"PRO / HIGH LEVEL RIDERS"

WILL NOT BE ADMITTED

Space is limited to

the first 35 riders

*Healthy Lunch is included
Area 51 Skate Park 
Klokgebouw 51, 5617 AB Eindhoven



 Thursday / 9th of February / 10 a.m. – 4 p.m.
99 € / 6 hours  
#winterclashtrainingcamp2022 #winterclash #flightschool #flyboys #flygirls #bladingcamp #teachthemwell #bybladersforbladers #bladiesdoitbetter #herostohomies #highclassbladeclass #supportsomething #bethechange #bladingcampfamily

Flight School Registration
*Other payment forms such a Paypal and Bank tranfer are available upon requests by whatsapp  +34 610 662 955